a bit more whimsy
a bit more whimsy
i have been out and about again creating .....
 "Link"   Seal Rocks NSW
Balancing pebble in gap between large boulders linking 3 elements – a bridge.
Became exciting with waves rushing in and the possibility of collapse –high  emotional engagement.
How long will it last ?
Small area describing monumental elements of destruction and life.
15mins to make - lasted till high tide
"re-formed"
the challenge was to change the shape of something in 15mins
this was a xanthoria befor it became a ...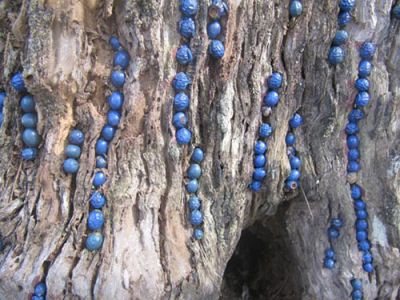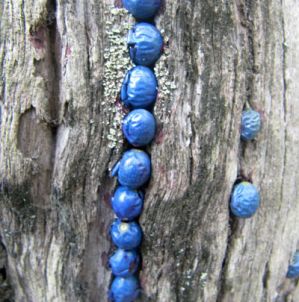 "streaming" or "larder"
my garden 12-2pm sunny 2hr of making - very sore thumb
collected blueberry ash berries and traced cracks in old tree stump
originally thinking about the water flow map it created
100's ants started coming to check out the new 'food'
over days i saw many insects and birds come to feed