responses + experiences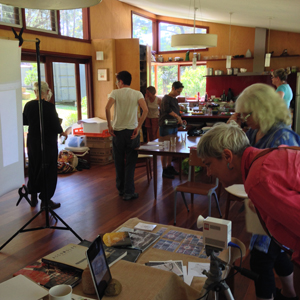 I want to tell you how moved and inspired I was by your guidance and teaching that day. I feel like it will be still rolling out in my being for years to come. Thank you for sharing your valuable knowledge. 
Lara Seresin 2014
Thank you for a brilliant workshop! It was beautifully planned and executed and sooo much fun. Your guidance and feedback were invaluable. 
Nicole Lemaitre 2013
It was such a lovely gentle environment in which to learn & create. 
Penne Fitzgerald 2014

 
Thank you so much for a really wonderful course. I thoroughly enjoyed it and you were a fantastic teacher. 
Jayne Whitford 2013
I was caught without an umbrella last week walking home from work. It was heavy rain and as I walked slowly home I got a lovely sense memory of being dripping wet creating my outdoor ephemeral artwork. It made me happy and I'll never complain about getting caught in the rain again. Too many happy memories.  
Belinda Lee 2014
Thank you Shona for fabulous facilitation and a fun day in the outdoors. 
 Robert Bain
I've already had the opportunity to make outdoor art with my little boy during a beach trip yesterday. We both loved it. 
Megan O'Conner 2014